STEM Wonder Women 2019



Each year we have a few STEM women from the community attend our STEM-ING event as our Wonder Women!  These women excel in areas of STEM and share their experiences, struggles, accomplishments, and inspiration with the girls that attend our STEM Events each year. We'd like to thank all of the women who were to selected as our Wonder Woman for our 2019 STEM-ING event this year.

Elsa L Cortez – Flight Test Engineer 
Ask me: elsa23@gmail.com
Elsa was born in San Diego, CA in 1981, but raised in Tijuana, Mexico, where she completed Elementary, Middle, and High Schools. When she was in middle school, she went to an airshow at the Miramar Marine Corps Air Station in San Diego, CA and a fighter jet went right over her head, doing very cool maneuvers.
She got to go to a military transport airplane tour that day, and remembers it was a very fun experience, so she thought it would be a good idea if someday she could work in airplanes and helicopters.
When she was in High School, she remembered getting really good grades in Calculus and Physics and started to become more interested in becoming an Engineer. Since her parents were born in Mexico, she only spoke Spanish at home. However, after high school, she attended Southwestern Community College in San Diego, and completed an ESL (English as a Second Language) course so she could prepare for college and pursue a Bachelor's Degree from a university in the US. While in community college, Elsa worked part-time at a department store, as a jeweler in the watch repair department, where she fixed and changed batteries in customer's watches. That experience helped her become more interested in a technical field. In 2004, Elsa earned a Scholarship from the Society of Hispanic Professional Engineers and transferred to San Diego State University, where she majored in Computer Engineering.
While at San Diego State University, Elsa worked for the San Diego Unified School District as an Advanced Via Individual Determination assistant, where she tutored high school students in Math and Science and helped them with their Spanish homework. She assisted students by teaching study skills and other aspects of college preparation. During her last semester at SDSU, she worked on a Senior Design Project which involved a remote control helicopter to be disassembled and turned into an Unmanned Autonomous Vehicle; consequently, she became interested in helicopters and their capabilities. In 2008, Elsa received her Bachelor's Degree in Computer Engineering, and started looking for opportunities in the Department of Defense. Elsa completed an internship at Space and Naval Warfare Systems Command Systems Center in Point Loma, San Diego, where she developed a database using Graphical User Interface with C# language using Microsoft Visual Studio and .NET. In the summer of 2009, she completed another internship at BAE Systems in Yuma, AZ, where she worked with military tanks, retrieving and monitoring vehicle data at the Ground Control Station.
Elsa has always been involved in STEM activities as well as Society of Women Engineers (SWE), participating in several activities for college students. She attended the Annual SWE Career Conference in Long Beach, CA, where she was recruited by NAVAIR and made a big move to come to the East Coast and work at the Naval Air Station in Patuxent River, MD. Elsa started her full time job at Pax in 2010 as an Engineering and Science Development Program hire and worked with MH-60 Helicopter Program. She became an Electro-Optics and InfraRed Flight Test Engineer and got exposure to multiple platforms like MV-22, MH-60R/S, Triton, CH-53E, KC-130J, Small Tactical UAVs, and AH-1Z, where she's currently working. She is responsible for evaluating infrared cameras and sensors in those aircraft.
Elsa has different hobbies, like yoga, aqua aerobics, and swimming. But her favorite hobby is traveling to other countries. She has been to Japan, England, Italy, Spain, France, Puerto Rico,and she and her husband went to Russia for the World Cup of Soccer in 2018. She enjoys visiting friends and family when she has the opportunity to travel to Mexico and spend time with them. Elsa has aspirations to involve creating a more diverse workforce and to reflect a positive change in a professional environment with new generations. She would like to see more women in Engineering and Leadership Positions like CEOs, Entrepreneurs, and Supervisors.
Barbara A. Ives


(Keynote Speaker)



Ask me: bives@md.metrocast.net
A native of Bucks County, Pennsylvania, Barbara Ives earned a Congressional appointment to the United States Naval Academy and became a member of the Class of 1980, the first class to include women in service academy history. She graduated with honors and was commissioned as a Naval Officer and served for over six years on active duty with a Meteorology and Oceanography specialty. She transitioned to the Naval Reserve and served a total of 27 years attaining the rank of Captain in the senior most leadership position in the Naval Reserve's Meteorology and Oceanography community. During this time, she also actively pursued a parallel career as an educator and a leader in academia. Ms. Ives began her teaching career as a certified instructor in the California Community College system in 1982 and due to numerous Navy assignments in locations across the country, she also taught in Pennsylvania, Virginia, Florida, and Maryland. Her focus has been in the areas of Science, Technology, Engineering, Arts and Math (STEAM), and based upon her extensive experience, she is a certified science fair judge for the Office of Naval Research in three states.
Following her family's assignment in 2001 to Naval Air Station Patuxent River, home of the Navy's Research, Development, Test and Evaluation Center of Excellence for all Naval Aviation engineering and technology programs, Ms. Ives began to teach at St. Mary's Ryken High School in Leonardtown, Maryland and was selected as the Math Department Chairperson. She was also selected as the Veteran Teacher of the Year for the Archdiocese of Washington D.C. and was honored by the Honorable Robert L. Ehrlich Jr., Governor of Maryland, as a National Honor Roll Outstanding American Teacher. Ms. Ives also founded and served as the Director of the Individual Augmentee Spouse Support Group (IASSG), an organization designed to support the spouses and families of Individual Augmentees (service members serving overseas fighting the Global War on Terror). Her work and unique program she developed served as the model for all Navy IASSG programs throughout the country. She was awarded the Maryland Governor's Volunteer Service Award for her achievements and also was presented the Department of the Navy Meritorious Public Service Award for her support of over 450 spouses and their families during her service.
In July 2008, Ms. Ives was selected as Dean of Academics for St. Mary's Ryken High School and quickly developed and implemented a number of innovative and highly effective academic and leadership programs directly related to STEAM. She was recognized as a Xaverian Pillar of the Community Leader for her development, implementation, and management of the Xaverian Programs of Academic Excellence (XPAX) and STEAM curriculum development, grant funding acquisition and administrative leadership. In the XPAX program, Ms Ives designed six curricula of rigorous focus to prepare high school students for college majors in: STEM fields, Medicine and Medical Sciences, Language Arts and Social Sciences, Computer Science, International Relations and Global Studies, and Fine Arts. Additionally, she spearheaded and oversaw two separate robotics programs, as well as, designed a Middle School Leadership Course which partnered with Leadership Southern Maryland LEAD High School Leadership Program to partner young Middle School leaders with proven government leaders at the local, state and national levels.
In October 2015, Ms. Ives was selected as the Director of Strategic Partnerships for the College of Southern Maryland. In this position, she worked closely with Southern Maryland schools, business and defense industries, military, and nonprofit organizations to establish or enhance relationships to support the college and strengthen the region. Additionally, she was responsible for overseeing the Nonprofit Institute which assisted Southern Maryland nonprofit organizations in their mission through resource support, training opportunities, and direct assistance.  In January 2018, Ms. Ives was selected as the Interim College of Southern Maryland Vice President and Dean at Prince Frederick campus responsible for supervising college administration and overseeing college operations.
In September 2018, Ms. Ives assumed a full-time role at GI Enterprises in educational consulting to support The Patuxent Partnership Office of Naval Research STEM grant for the Southern Maryland region to include the public schools, St. Mary's College of Maryland, University of Maryland and the Naval Air Systems Command and the Naval Air Warfare Center Aircraft Division.
A 2009 Leadership Southern Maryland graduate, Ms. Ives serves on the Board of Directors for the Southern Maryland Navy Alliance, Strengthening the Mid-Atlantic Region for Tomorrow (SMART), St. Mary's County Historical Society, and the Business Education Community Alliance (BECA). She is also the Education Vice President for the Southern Maryland Chapter of the Armed Forces Communication and Electronics Association (AFCEA), member of the Board of Directors and Education Committee for Xaverian High School in Brooklyn NY, Chairperson for the Charity Committee of the Lexington Park Rotary Club, member the St. Mary's College of Maryland Arts Alliance Steering Committee, St. John Francis Regis School Council, Our Lady Star of the Sea Parish Council, and is a proactive member on a number of veteran support groups including Warfighter Advance and the Southern Maryland Veteran Support Coalition.
Ms. Ives is the Founder and CEO of GI Enterprises LLC, a veteran and woman owned small business that supports professional and administrative services with a proven expertise in educational consulting.

Alex Fireman
Ask me: afireman@umces.edu
Alex Fireman is a current graduate student at the University of Maryland Center for Environmental Science. She is currently pursuing her Masters in Marine & Estuarine Environmental Science at the Chesapeake Biological Laboratory (CBL) in Solomons, MD. She is conducting research on the long-term diet and reproduction of female Caribbean hawksbill sea turtles. Alex grew up in Bethesda, MD and quickly discovered a passion for the outdoors and the Chesapeake Bay. Alex received her B.A. in Biology and Earth & Environmental Science from Wesleyan University in 2016. While at Wesleyan, she conducted undergraduate research studying populations of minnows in the Connecticut River valley. She was awarded a University Fellowship for research in the sciences to complete this research. She was also co-led a student group that focused on food sustainability and activism. For her efforts in this group, she received the John and Mary Sease award for outstanding work in environmental science in 2016.
Alex has interned at the National Aquarium in Baltimore as an aquarist intern in the Maryland watershed gallery. She has also interned at the Mote Marine Laboratory in Sarasota, FL working in animal care with the sea turtles and North American river otters. At both of these aquariums, Alex helped maintain the exhibits, fed and cared for the animals, and helped with routine medical checkups. In 2014, she travelled to the Ecuadorian cloud forest to conduct a baseline survey of frog species present in the area. She produced a report and collection of photographs of all species observed for the ecological reserve. Alex has held a position as a seasonal field director for the Jumby Bay Hawksbill Project in Antigua, West Indies since 2016. The project monitors a population of critically endangered hawksbill sea turtles that use a beach in Antigua to nest annually. She is now using data from this project as the foundation for her Masters thesis research studying hawksbill sea turtle life history and diet. This information will be important for implementing future conservation efforts for the species. Alex has attended two conferences to showcase her research: the International Sea Turtle Symposium in 2017 (Las Vegas, NV), and 2019 (Charleston, SC).
When Alex isn't walking the beach looking for nesting sea turtles or taking classes, she can be found hiking, snorkeling, practicing yoga, or cooking. She is the vice president of the CBL chapter of the American Association of University Women, and a co-chair of a Diversity and Inclusion committee within the group. Her interest in environmental science and unique ecosystems has instilled a love of travel and has carried her to places such as the Galapagos Islands, the Amazon rainforest, the cloud forest of Dominica, the desert of Israel, and of course the shores of the Chesapeake Bay. Alex plans to complete her Masters degree then continue on in the field of research. Her passion is conservation of endangered species, and she plans to spend her career contributing to conservation of sea turtles and other marine species.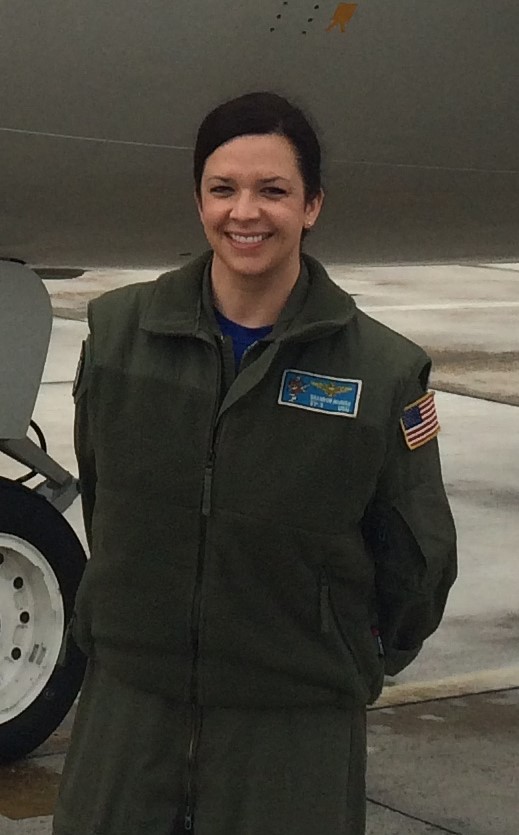 CDR Shannon "Hoov" Hoover
Ask me: slhoover34@aol.com
Commander Shannon "Hoov" Hoover is a native of Fairport, New York.  She enlisted in the United States Navy as a Seaman Recruit in July 1995.  She reported to NETC Newport, Rhode Island immediately upon her enlistment to enroll in the Navy's Broadened Opportunity for Officer Selection and Training program.  Upon completion of her training, she was awarded a NROTC Scholarship to Drexel University. She graduated in June 2000 with a Bachelor of Arts degree in International Affairs and a member of the National Honor Society.  She was also honored in May 2000 with the distinguished Aviation Pitcairn Award for the top Naval Aviation Candidate for University of Pennsylvania NROTC Unit.
After her commissioning in August 2000, she reported to Naval Training Center Great Lakes, Illinois where she served as the Technical Training Officer for Tech Core.  In January 2001, she attended Aviation Preflight Indoctrination at NAS Pensacola, FL and went on to complete Primary Flight Training in VT-27 and Advanced Flight Training in VT-31, at NAS Corpus Christi, TX.  She was designated a Naval Aviator in July 2002.
Following completion of P-3C introductory training at the VP-30, she reported to her first assignment as a Grey Knight of VP-46 at NAS Whidbey Island, Washington.  While onboard, she qualified as a Patrol Plane Commander, Patrol Plane Mission Commander, and Functional Check Pilot and embarked on two deployments in support of SEVENTH Fleet.
Upon her departure from VP-46 in July 2006, she reported to Navy Personnel Command in Millington, TN as the PERS-43 ACIP/ACCP Program Manager, General Aviation Detailer, and assistant Officer Community Manager.  While onboard PERS-43, she served as an Assistant Recorder for multiple Aviation Screen Boards. Additionally, she completed her Masters in Operations Management from University of Arkansas.
In December 2008, she reported as the Assistant Strike Officer aboard CVN-74, the USS JOHN C. STENNIS.  She qualified as OOD Underway and acted as such during the carrier's work-ups, exercises, and Carrier Qualifications in preparation for a 5th fleet deployment. She was accepted to United States Naval Test Pilot School at NAS Patuxent River, MD and reported as a member of USNTPS Class 136 in January 2009.
CDR Hoover graduated from USNTPS in December 2009 and immediately reported to Air Test and Evaluation Squadron Twenty (VX-20).  During her time at VX-20, she served as the lead US Navy Test Pilot in the P-8A, as well as Chase Pilot and FCF pilot in the T-2C Buckeye.  She served as the first fully qualified P-8A NATOPS Instructor pilot and completed more than 200 flights as a Developmental Test Pilot and completed the P-8A System Development and Demonstration phase encompassing more than 2 years of dedicated flight test in areas of Flutter, Loads, Flying Qualities, Aircraft Performance, Mission Systems testing and Weapons Safe Separation.  
CDR Hoover reported to NAS Jacksonville in August 2012 for her duty as a VP-30 FRS Instructor Pilot where she aided in the completion of two squadron transitions in the P-8A.  In October 2012, she reported onboard the MAD FOXES of Patrol Squadron FIVE for her duty as Squadron Department Head where she served as the lead P-8A NATOPS Instructor. She led the entire squadron on their first P-8A SEVENTH Fleet deployment in from June 2014- March 2015 as the Squadron Maintenance Officer.
Following her tours in Jacksonville, CDR Hoover was selected to serve as the Air Test and Evaluation Squadron One (VX-1) P-8A Operational Test Director where she led a dynamic team in all Operational Test of the P-8A Increment 2 capabilities including the Multiple Simultaneous Harpoons on Target (MSHOT), the Multi-Active Coherent Anti-Submarine Warfare and the P-8A Air-to-Air Refueling capabilities.  She spearheaded the development and training and served as one of the first ever qualified P-8A Air-to Air Refueling Instructor Pilots for the MPRA community. In October 2018, she reported to the P-8A Program Officer, PMA-290 to serve as the Assistant Program Manager for Logistics and has recently been assigned to the position of Integrated Product Team Lead for the PMA-290E Special Missions Team.
CDR Hoover lives in Hughesville, Maryland with her family, Andy and their one-year-old daughter, Mabel Drew.  Her awards include the Navy Meritorious Service Medal, Navy Commendation Medal (4 awards) and Navy Achievement Medal (3 awards) and various other personal and unit awards.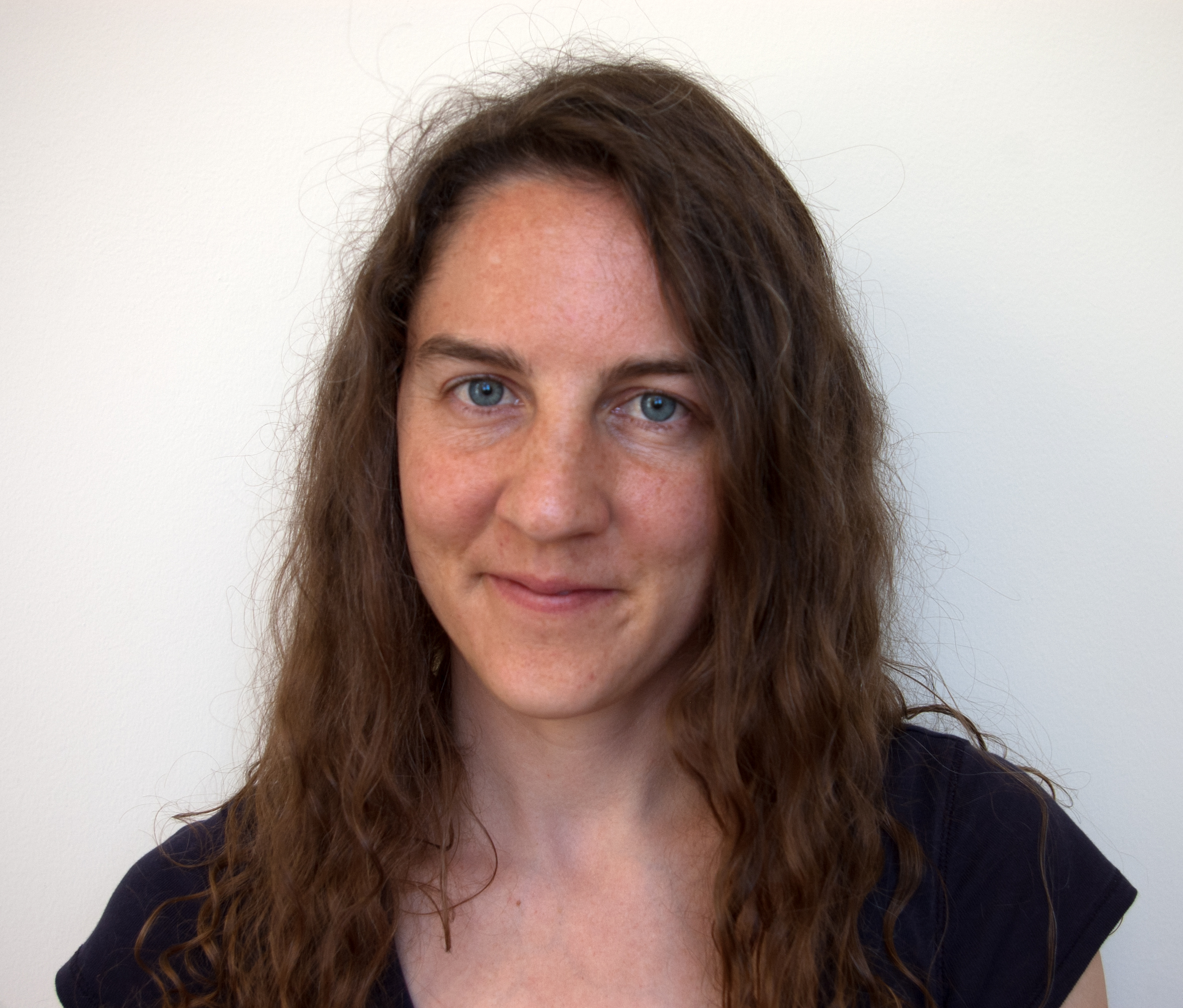 Michelle Milne
Ask me: mlmilne@smcm.edu
Dr. Milne was born and raised in New Mexico and enjoyed math and science from a young age.  After receiving a copy of Stephen Hawking's "A Brief History of Time" for her birthday in 8th, grade she decided that she wanted to be a physicist.  She attended Lawrence University in Wisconsin for college where she had the opportunity to work with Dr. Matt Stoneking on plasmas, the fourth state of matter (the other three being gases, liquids, and solids).  She majored in mathematics and physics and earned her B.A. in 2004.
After college, Dr. Milne attended graduate school at Washington University in St. Louis, where she studied how gas moves through healthy and diseased lungs under the guidance of Dr. Mark Conradi.  While in St. Louis, Dr. Milne discovered she loved teaching other people about physics and in 2006 she won both the Franklin B. Shull Prize for Teaching Excellence from the Washington University Physics Department and an Outstanding Teaching Assistant Award from the American Association of Physics Teachers.  After earning her Ph.D. in 2010 she stayed at Washington University to work with Dr. Jim Miller, using ultrasound to study the heart.
In 2013 Dr. Milne joined the faculty at St. Mary's College of Maryland, where she is an Assistant Professor of Physics. With her students, she studies how high-frequency sound interacts with muscle tissue in order to improve the capabilities of medical ultrasound imaging.  She also teaches college physics courses, on topics ranging from Introductory Physics, to Electronics, to the Physics of Music and the Physics of Medical Imaging. She is also the faculty advisor for Physics Club, the local chapter of the Society of Physics Students, and one of the faculty co-advisors for the Women in Science House Living and Learning Community, an organization dedicated to supporting women who are interested in STEM.
When she not teaching or doing research in her laboratory, Dr. Milne also appreciates sound and music outside of an academic and research context.  She enjoys playing the piano, has recently started learning how to play the harp, and plays in the handbell choir at her church.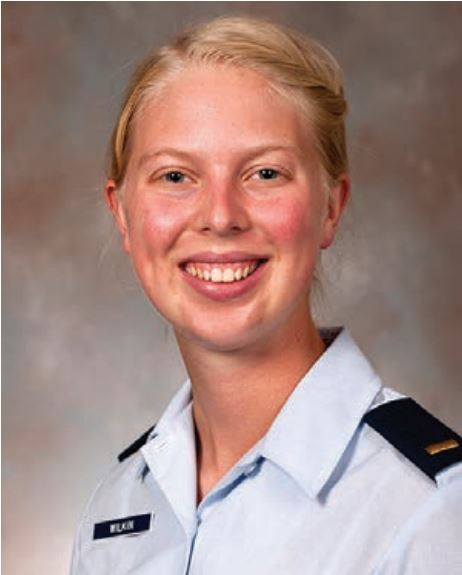 Danielle Wilkin
Ask me: danielle.m.wilkin@gmail.com
Danielle grew up in Southern Maryland and spent K-12 in the St. Mary's County Public School System. She attended Great Mills High School and was part of the first graduating STEM class in 2011. As part of the program, she completed an internship at a local primary care practice. Shadowing health care providers in that clinic inspired her to pursue a career in medicine.
After high school, Danielle went to the University of Maryland where she double-majored in Biology and Secondary Science Education. During her time there, she participated in student-led research as a part of the Gemstone Honors College. Her team investigated the effects of hypoglycemia on hippocampal plasticity using rat models. She also worked as a research assistant in the Maryland Vision Science Lab. She worked collecting and analyzing brain imaging data in an effort to study how visual cues are processed.
During the summer after graduation, Danielle spent five weeks living in rural Poland and teaching English. Then she began a year with the Jesuit Volunteer Corps. She lived in Camden, NJ and worked in the Social Services Department at a low-income housing facility. Danielle provided case management services to residents, planned events, and oversaw the complex's food bank distribution. Over this year, she applied to medical school and was accepted at the Uniformed Services University of the Health Sciences (USUHS) in Bethesda, MD.
Over the summer of 2016, Danielle attended Commissioned Officer Training for the Air Force and then began school at USUHS as a second lieutenant in the Air Force. She is finishing up her third year and is currently in her second year of clinical rotations. She travels to military treatment facilities around the country and works with teams in a variety of fields to learn about different aspects of medical care. She graduates from USUHS in May of 2020.
Currently, Danielle is preparing to apply for a residency in Family Medicine. She hopes to work in an Air Force primary care clinic, seeing patients of all ages and supporting them in their effort to live healthier lives. She is also interested in a number of fellowship training options available to family medicine physicians including Hospice/Palliative Care, Adolescent Medicine, and Integrative Medicine. Outside of school, Danielle enjoys spending time with family and friends, reading, watching movies, traveling, and writing letters.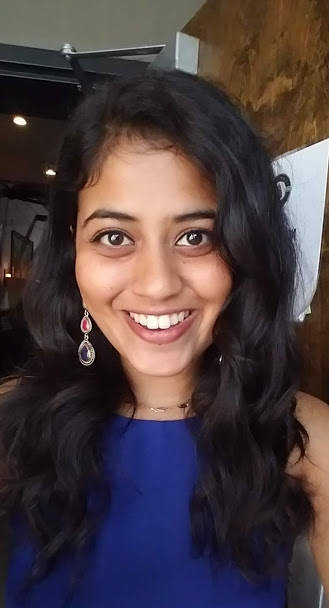 Shefali Shah
Ask me: shefalishahp@gmail.com
Shefali is currently working as a software engineer at a neuroscience start-up called MindX in Bethesda, Maryland. Her company hopes to change how we interact with the world by developing a 'look-and-think' interface.
As a self-proclaimed science fair nerd, Shefali's interest in science started in high school where she completed several environmental projects on the health of the Chesapeake Bay. During her senior year, she competed in the International Science and Engineering Fair and received 4th place in her category of Environmental Management. Shefali also participated in Great Mills High School's STEM Academy. Through STEM, she was able to complete two internships at St. Mary's Hospital and realized that she had a passion for neuroscience.
Shefali started college without knowing quite what she wanted to do as a career, so she took classes in a variety of fields. She graduated from the University of Maryland in 2015 with dual degrees in Biology and Computer Science, as well as minors in Neuroscience and Philosophy. Throughout her time at UMD, she was a researcher in two different neuroscience labs and completed a group research thesis on the effects of run-off on local fish populations.  She and her roommates also started a singing group for non-singers called Awk-apella.
After graduating, Shefali worked at the Lieber Institute for Brain Development for 3 years as a Research Associate. Her team studied the effects of urbanicity as a potential risk factor for schizophrenia using fMRI. Shefali was responsible for writing scripts to analyze the data, and she realized that she greatly enjoyed programming. She decided she wanted to switch career fields and began a part-time Master's program in Computer Science through Johns Hopkins Whiting School of Engineering.
She was able to land her dream job at MindX, which combines her love of programming with her passion for neuroscience. She encourages everyone to try things out of their comfort zone because you never know what you might end up liking. In her free time, Shefali likes to rock climb and play tennis.
She is also a volunteer with Soccer Without Borders, a program aimed at helping refugee families acclimate to the U.S. through student mentoring and assisting families with their day-to-day needs.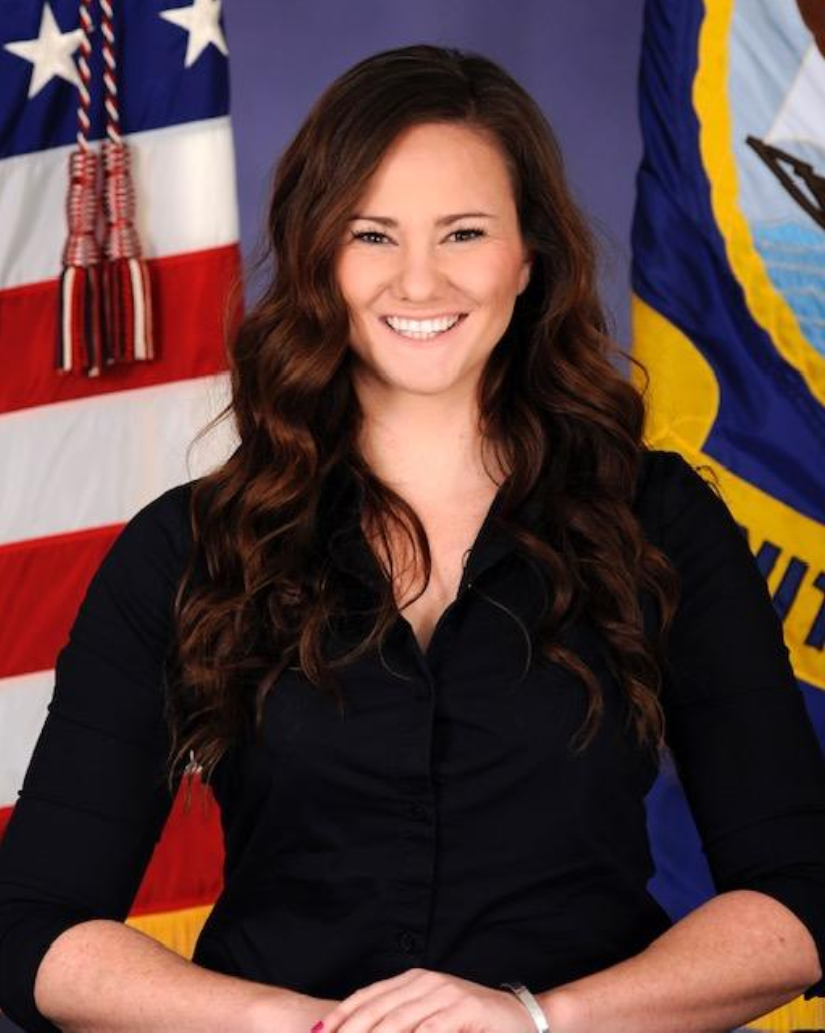 Megan Wagner
Ask me: meg214@gmail.com
Meghan Wagner is a native of Tucson, Arizona and a graduate from the University of Arizona with a Bachelor of Arts in Elementary Education and a Bachelor of Science in Applied Mathematics. She earned her Masters of Science in Engineering Systems from the Naval Post Graduate School in April 2019.
After earning her Bachelor degrees in both Education and Mathematics in Tucson, Meghan began to teach Algebra and Geometry at the seventh and eighth grade levels and then taught second grade for about year after that. She absolutely loved teaching! During this time, she also began tutoring students in math, ranging from the fifth-grade level through Calculus. Though she thoroughly enjoyed being in the classroom, teaching, and tutoring, Megan has always had a desire to work for the NSA, CIA, or FBI. She loves problem solving. Like you see on TV, she wanted to be the analyst behind the scenes analyzing data and piecing together clues to get to the bottom of an unsolved problem. This desire motivated her to apply to these government agencies. Along with the CIA, FBI, and NSA, Megan applied for other opportunities that looked interesting. NAVAIR had a position available for an Operations Research Analyst. With my mathematics background, she fulfilled the qualifications and got the job.
Megan moved to St. Mary's County in the summer of 2014 to begin her new career as an Operations Research Analyst assigned to the H-1 program office. In this field, she is able to apply her analytical skills to investigate and understand the readiness problems the H-1 Fleet faces today. This analysis is essential for making informed and accurate decisions to best support the Fleet. Additionally, after a year of starting her new position at NAVAIR, Megan realized that there were many unique challenges that new female employees could be faced with as they adjusted into the NAVAIR workforce. The military structure is very different from a second-grade classroom!  Because of this, she led an effort and established a group for entry-level women to receive guidance, advice, and mentorship from other women in senior-level positions. This group became known as Breaking Through Barriers and has become a national outreach to support entry-level women across all NAVAIR locations in the US.
When she is not at work, Meghan can be found at the gym or church. She started CrossFit about six months ago and has loved every part of it. The workouts challenge her as much mentally as they do physically, but the community keeps her motivated! Megan also enjoys investing time into the women's ministry at her church.