STEM Wonder Women 2018



Each year we have a few STEM women from the community attend our STEM-ING event as our Wonder Women!  These women excel in areas of STEM and share their experiences, struggles, accomplishments, and inspiration with the girls that attend our STEM Events each year. We'd like to thank all of the women who were to selected as our Wonder Woman for our 2018 STEM-ING event this year.
 Ms. Leigh E. Method
*Keynote Speaker
Leigh Method, a Senior Level executive, is Senior Advisor, F-35 Integration Office, Headquarters United States Air Force. The office is responsible to the Air Force Chief of Staff in consolidating oversight, improving communications and establishing Air Force F-35 priorities. Ms. Method assists the director in integrating activities across air staff directorates, the Office of the Secretary of Defense, partners, Department of the Navy, U.S. Marine Corps, major commands and the Joint Program Office to ensure connectivity of information and decisions across the F-35 enterprise. The F-35 Integration Office is the single point of contact for all Air Force F-35A matters and is the Air Force's primary conduit of senior leader information flow to the Joint Program Office.
Ms.Method is a 24-year Air Force veteran, retiring as a colonel. She is a distinguished graduate of the ROTC program at Michigan State University and earned her commission in 1990. A career logistician, Ms. Method participated in operations Joint Endeavor and Enduring Freedom. She served in a variety of air and ground transportation, logistics and aircraft maintenance positions. Prior to her current assignment she was Commander, 76th Commodities Maintenance Group, Oklahoma City Air Logistics Complex, Tinker Air Force Base, Oklahoma. A Certified Professional Logistician, Ms. Method was appointed as a Senior Level executive in 2015.
View Ms. Method's full professional biography for more information.
Andrian Jordan
Ms. Andrian Jordan was born September 8, 1980 in Charleston, SC.  She earned her Bachelor of Science degree in Computer Science and Mathematics as well as a Master's of Science degree in Systems Engineering.
Ms. Jordan career began in 2002 as a Computer Engineer at Westinghouse, Savannah River Site located in Aiken, South Carolina. During her time with Westinghouse she developed a cost saving database that enhanced the vehicle maintenance processes, by cutting down labor hours from three days to a couple of hours.
In 2004 Ms. Jordan took a position with an industry partner for the Department of Defense as a Software System Engineer and Lead System Engineer.  During her seven and a half year tenure career she performed various tasks and led multiple projects for Program Management Acquisition (PMA) 262 Ground Based Sense and Avoid, PMA 213 NAVAL Air Traffic Management Systems, PMA 290 P-8A for Taiwan and P-3C for Japan Foreign Military Sales. In each of these assignments she was responsible for the implementation and development for System Design, SW maturity, Integration, Testing, and Requirements Management. In addition, in September of 2009, Ms. Jordan took on additional responsibilities for the organization as the Business Unit Retention Officer, where she briefed over 100 new employees regarding the organizational business rules and orchestrated a career fair for approximately 150 plus employees for the Southern Maryland region.
In July of 2011 Ms. Jordan began her career as an Electronics Engineer at the Naval Air Systems Command in Patuxent River, Maryland in the Avionics Department. Since she has been at NAVAIR she has worked on the Joint Strike Fighter (JSF)/F-35 Joint Program Office (JPO) as a System Architect and System Engineer working with the Mission System (MS) Integrated Product Team Chief Architect and Combat Avionics Integrated Product Team (IPT) Lead, PMA-281, Common Control System, and PMA-268 UMCS MD-5 Product lead solving hardware/software technical opportunities and challenges. Currently, as the AIR 4.5.3.5, Information Processing and Display Systems Branch Head and the MD-5 Product. Her branch has twenty five talented folks.  Also, she is a NAVAIR recruiter.
In addition, to her professional commitments Ms. Jordan has been immersed in activities focused in advancing her civic communities.   Ms. Jordan is an active member in church activities and is an elected delegate to the Northeastern Jurisdiction of The United Methodist Church.  She is also a proud member of Alpha Kappa Alpha Sorority, Incorporated Nu Zeta Omega Chapter in La Plata MD.  Also, she is on the Historic St. Mary's City Foundation, Inc. Also, she assists as needed her husband in running as Vice President of the St. Mary's Youth NFL Flag Football League. Lastly, she enjoys spending time with family, friends, reading a good book, and working out.
Emily Lamoreau
Emily is a licensed graduate professional counselor (LGPC) through the State of Maryland and National Certified Counselor (NCC) through the National Board of Certified Counselors (NBCC). Emily Studied English and Psychology at St. Mary's College of Maryland, graduating with her Bachelor of Arts in 2010. While studying, Emily knew that after graduation she wanted to further her psychology degree in a way that would allow her to work directly with people. This led Emily to discover the Masters of Science in Counseling program at Johns Hopkins University's School of Education. Emily went on to graduate from this programin 2015.
Emily currently works at St. Mary's College of Maryland in the Wellness Center as a part-time Staff Therapist. This is also where she completed her Graduate Practicum experience during the fall semester of 2013, her Graduate Internship experience during the 2014-2015 academic year, and Post-Masters Fellowship from 2015 to 2017.
Emily loves working with college students because she gets to work with individuals going through many life changes such as living away from home for the first time, making new friends, figuring out what they want to do with their life, and preparing to enter "the real world" after graduation. She especially enjoys working at her alma mater, giving back to the institution that led her on the path to her dream career.
Emily is a member of several professional organizations including the American Counseling Association, The American College Counseling Association, and the Maryland Counseling Association. Emily has served as the Co-Chair of the Public Relations Committee of the Maryland Counseling Association (MCA) since 2011 and received the MCA Presidential Service Award in 2016 In her free time, Emily enjoys reading, running, and spending time with her husband and their almost 4-year-old son. As a family, they enjoy playing outside, visiting new places, and spending time with friends.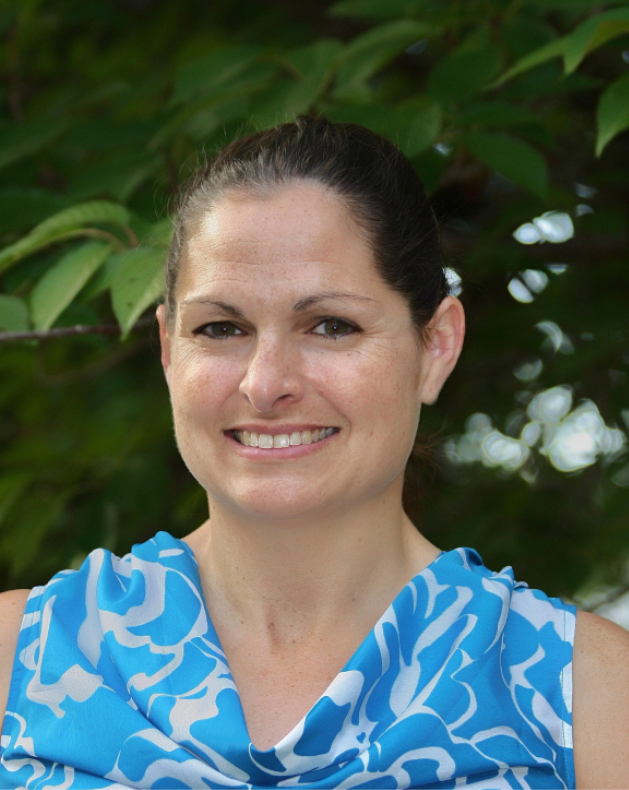 Dr. Jill Tennyson
Dr. Jill Tennyson currently works at Personalized Therapy in California, Maryland, as an ABA therapist. Applied Behavior Analysis is the "science in which the principles of the analysis of behavior are applied systematically to improve socially significant behavior …" She works with clients that are on the Autism Spectrum Disorder (ASD) to help them achieve academic and social success.
After earning a Bachelor's of Business Administration from Texas' Abilene Christian University—where she also ran cross country and track—Dr. Tennyson pursued a Master's of Science in Sport Management from Georgia Southern University. She then earned a Doctor of Philosophy in Education from Virginia's George Mason University.
While working on her doctorate, and before moving to Maryland, Dr. Tennyson worked for six years at George Mason University in Fairfax, Virginia, in the School of Recreation, Health, and Tourism assisting students pursuing their own degrees. In the course of her studies, she conducted research on the Academic Progress Rate, a measure created by the NCAA to evaluate the academic success of their student athletes. And before that, she was employed at Indiana University, working with student athletes, assisting them in their academic pursuits.
In addition to her work duties, Dr. Tennyson recently assumed the position of Executive Director for Girls on the Run Southern Maryland, a non-profit organization that incorporates running into a program that teaches life skills to girls in the 3rd – 8th grades. Her academic career prepared her to help student athletes and through that training and her work with Girls on the Run, she hopes to inspire young girls to follow their dreams regardless of internal or external pressures. In her spare time, Dr. Tennyson is an avid reader, an avid runner, and a sports fan in general. She also enjoys spending time with her husband and their fur baby, Sofie J. Beagle (the Corgi).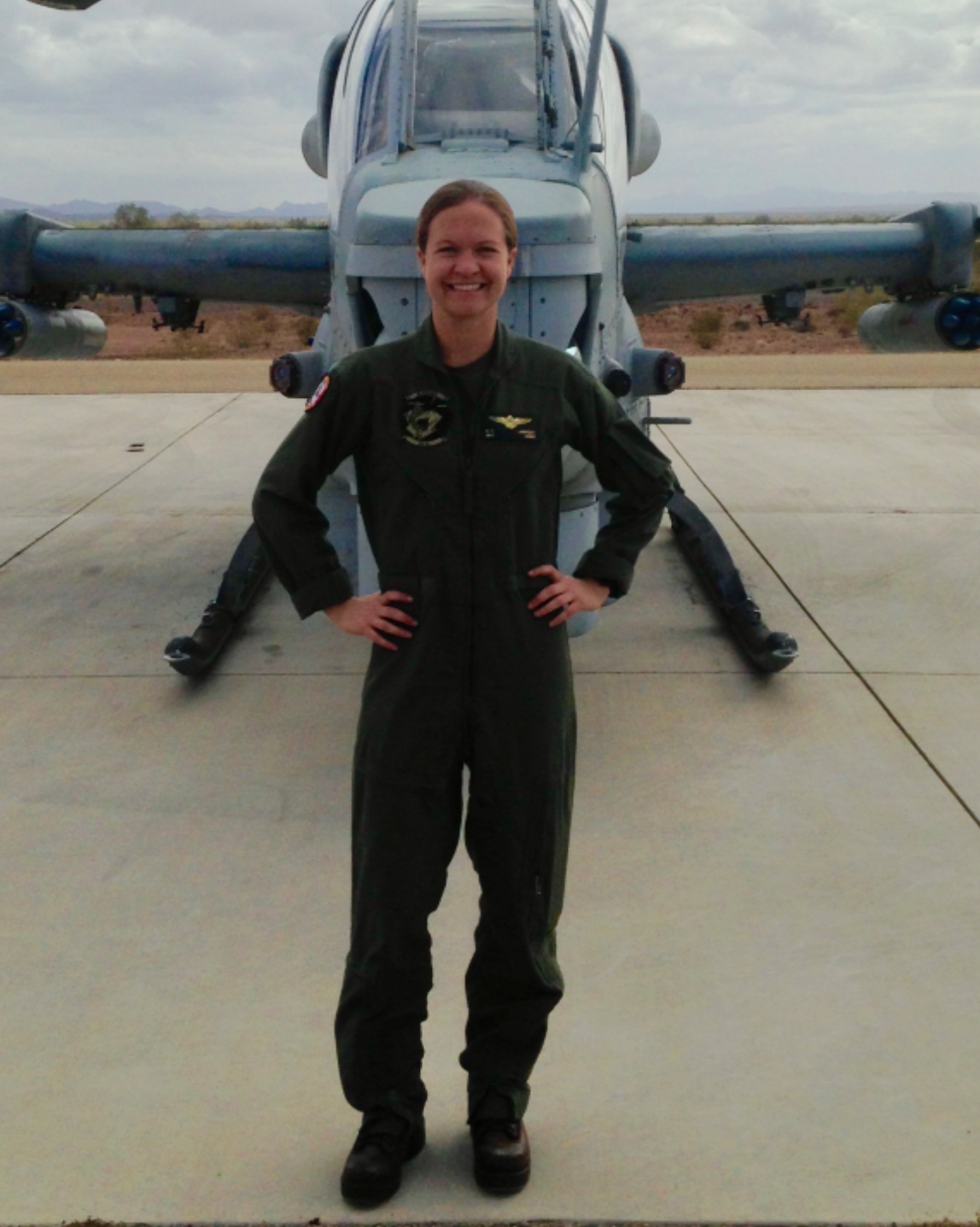 MAJ Camille "VIGO" Lampert, USMC
Maj Camille Lampert was born in San Diego, California, but claims Phoenix, Arizona as her hometown. She graduated with honors from Desert Vista High School in Phoenix, Arizona in 2002. She then attended the United States Naval Academy in Annapolis, Maryland where was a four year varsity rower on the Division I women's crew team.  She graduated in 2006 with a Bachelor of Science in Aerospace Engineering and accepted a commission as a 2nd Lieutenant in the United States Marine Corps.
Upon completion of The Basic School in Quantico, Virginia in January 2007, Maj Lampert reported to Naval Air Training Command Pensacola, Florida. She attended Aviation Maintenance Officer School in 2007 and was designated a Naval Aviator in February 2009. In March 2009, she reported to Marine Light Attack Helicopter Training Squadron 303 Camp Pendleton, California and began training as a UH-1Y helicopter pilot while performing duties as an Operations Schedule Writer.
In November 2009, Maj Lampert reported to Marine Light Attack Helicopter Squadron 169 and served as an Operations Schedule Writer. In January 2011, she deployed with the Vipers to Afghanistan in support of Operation Enduring Freedom where she flew 240 combat hours and earned designation as a Utility Helicopter Commander. Following her return from deployment, Maj Lampert served as a Flight Operations Officer as well as a Future Plans Officer where she planned a large scale exercise in conjunction with a squadron deployment for training. In early 2012, Maj Lampert earned her Section Leader Designation and began training as an instructor pilot, becoming a Weapons Training Officer in June 2012.
In October 2012, Maj Lampert deployed to Helmand Province, Afghanistan for a second time with the Vipers in support of Operation Enduring Freedom. She flew over 270 combat hours as a Section Lead and Weapons Training Officer.  Following her return from deployment in May 2013, she assumed duties of the squadron's Quality Assurance Officer.
In 2014, Maj Lampert applied for and was accepted to the U.S. Naval Test Pilot School.  She graduated with Class 147 in the summer of 2015 and reported to Air Test and Evaluation Squadron 21 for duty as an H-1 Project Officer and Developmental Test Pilot. She has earned designations as a Category C Test Pilot in Command for the UH-1Y, AH-1W, and AH-1Z.  She is currently the H-1 Department Head and is the squadron's NATOPS Instructor for the UH-1Y and AH-1Z aircraft.
Maj Lampert has flown over 1900 hours in over 24 different T/M/S aircraft.  She has 500 hours of flight time in combat.  Her personal decorations include the Air Medal with Strike/Flight numeral 9.  In her spare time Maj Lampert enjoys gardening, running, yoga, stand-up paddle boarding, camping, and riding her horse Quinn.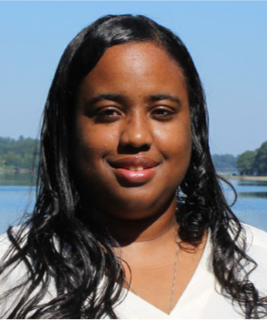 Shanen M. Sherrer, Ph.D
Shanen M. Sherrer is an Assistant Professor of Biochemistry at St. Mary's College of Maryland. She studies DNA damage and repair pathways that impact human health and teaches college chemistry courses. Shanen was born and raised in Cincinnati, Ohio and has three younger siblings. She developed interests in math and science at an early age and participated in several science exploration activities while in middle school and high school. Shanen earned a bachelor of science degree in Biochemistry with extra training in statistical methods from Miami University and a doctoral degree in Biochemistry from The Ohio State University.
During college, Shanen did three years of undergraduate research with Dr. Ann E. Hagerman where she studied plant-based dietary nutrients and the effects of exercise on rats. While working with live rats, she learned that she was allergic to them, which allowed her to focus on molecular aspects of research instead of animal research that involves direct contact with live animals. This early lesson guided the types of research that she pursued during graduate school and beyond. While in graduate school working on her doctoral degree, Shanen studied the process of DNA replication and the impact of environmental pollutants on this process in humans and in an extremophile microorganism that lives in underwater volcanoes and hot springs. This research led to several publications and awards, including a two-year American Heart Association Predoctoral Fellowship.
When she finished graduate school, Shanen conducted postdoctoral research at the Howard Hughes Medical Institute and Duke University Medical Center from 2011-2017. During this time, she won a three-year American Cancer Society Postdoctoral Fellowship and taught a summer camp science course for middle school girls. Her postdoctoral research involved studying human DNA mismatch repair with Nobel Laureate Dr. Paul L. Modrich. Shanen was actually on her way to work in 2015 when Dr. Modrich won the shared Nobel Prize in Chemistry while being out-of-town on vacation. This breaking global news caused high demand for responses from the Modrich Lab and Shanen participated in several media interviews and a special visit from Vice President Joe Biden to meet this demand.
When she is not teaching or doing research, Shanen likes to spend time with her husband Peter, paint pictures, go to golf driving ranges, and watch science themed TV shows. She tries to paint at least four medium sized paintings a year using water colors or acrylic paint and she often display them in her office before giving them away to make room for future paintings. During warm months, her pet parrot Spice also visits her office. Spice has been with Shanen since junior year of high school and is a college sophomore now in terms of age, so it makes sense to bring her to St. Mary's College of Maryland frequently. Spice is potty trained, but she is not smarter than a 5th grader! Long-term, Shanen hopes to support basic biomedical research in Southern Maryland while helping students develop skills that prepare them for the scientific workforce.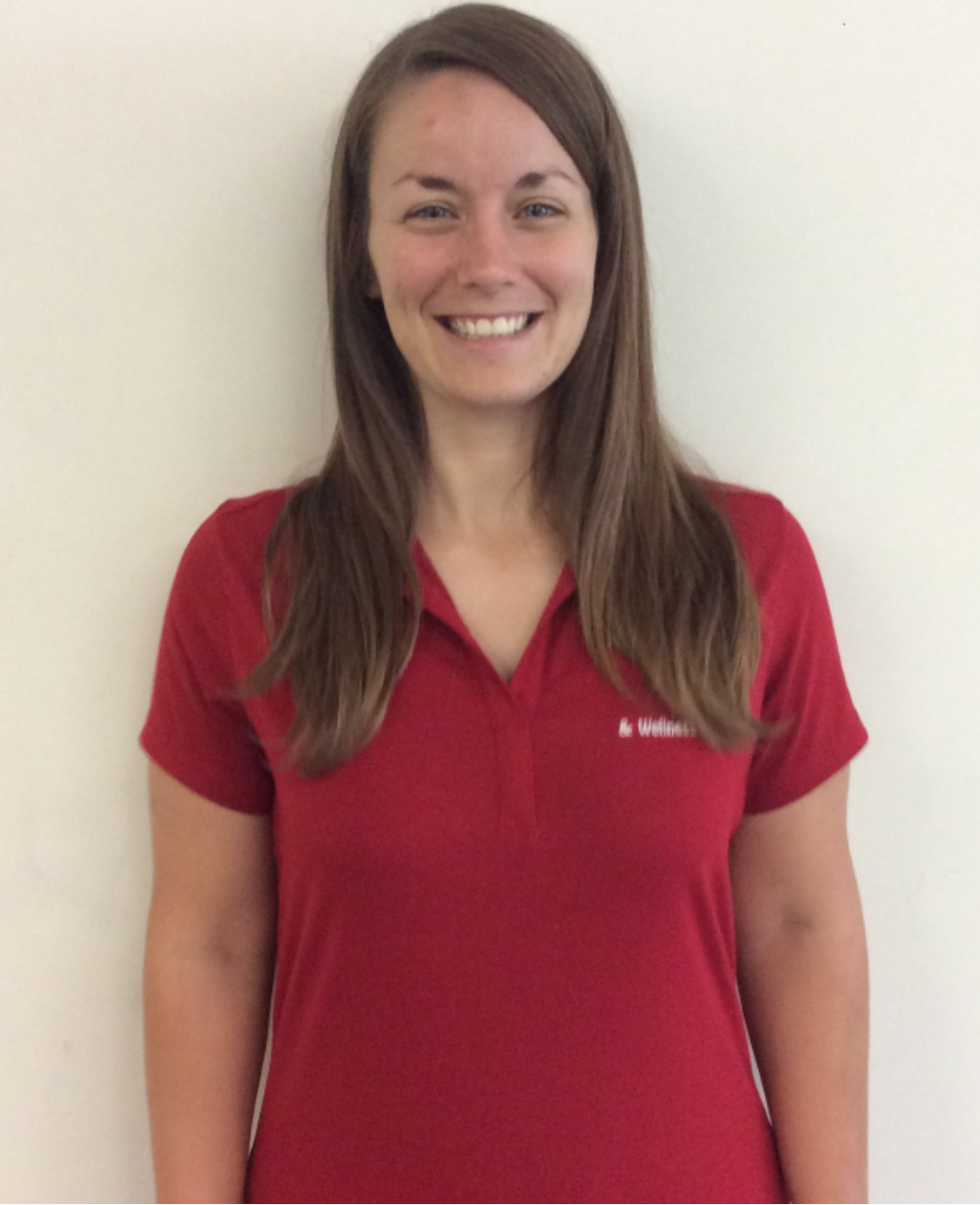 Dr. Megan Bean 
Dr. Megan Bean was born in Leonardtown, Maryland in 1988. She received a Bachelor of Science degree in Biology with a minor in Chemistry from Slippery Rock University in 2010.  After graduation, Dr. Bean worked at St. Mary's Hospital while taking Master of Science Biology courses from St. Joseph's College in Connecticut.
In 2012, she was accepted to Logan College of Chiropractic.  Throughout Logan College, she was involved with Sports Council, Family Wellness, and the BioFreeze Internship.  She excelled in treating pregnant women and pediatrics through extracurricular classes.  Dr. Bean graduated in 2015 with a Doctorate of Chiropractic degree with Magna Cum Laude honors and a Bachelor of Science in Life Science. She received multiple awards including Health Center Achievement Award for exceptional clinical performance and academic excellence.
She is certified in Diversified, Thompson, Flexion/Distraction, Activator, FAKTR protocol, Laser technique, and has Physical Therapy privileges.  Dr. Bean has taken further interest in Nutrition by completing a Cardiovascular Seminar.  She has plans to attend more seminars and classes pertaining to nutrition and diabetes, thyroid disorders, and other diseases.
Dr. Bean started her career at Henry Chiropractic in March 2016.  She treats patients of all ages, but especially enjoys treating infants, toddlers, and pregnant women.In her spare time, Dr. Bean enjoys being on the water, fishing, playing softball, running, and spending time with her husband, Dr. Green, and dog, Cosmo. She also enjoys volunteering to stretch athletes at 5K/10K races.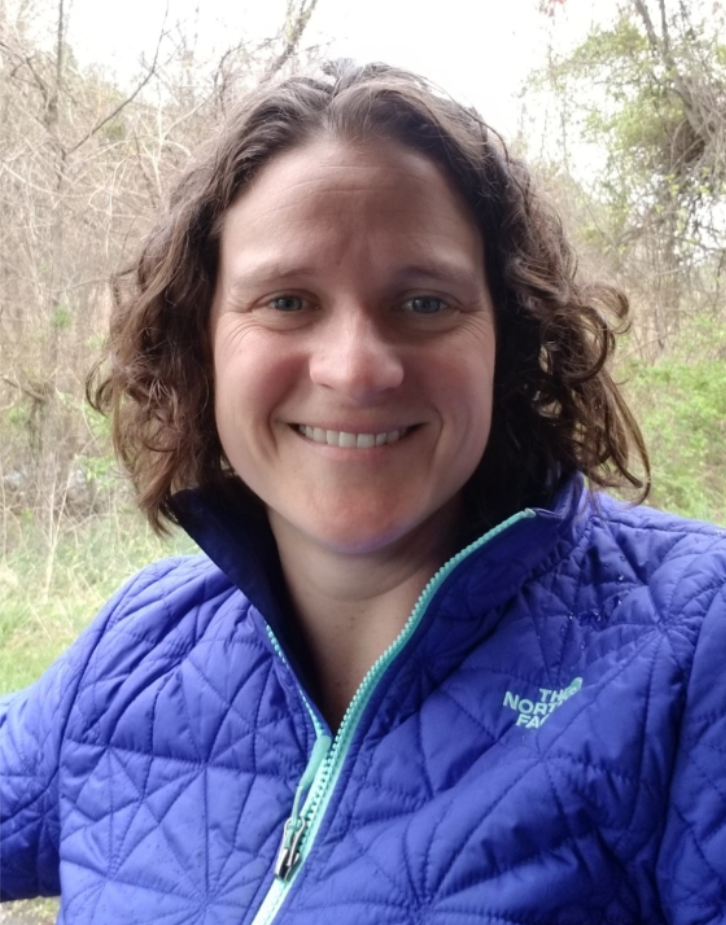 Amy Roseman
When Amy Roseman saw the movie TOPGUN when she was 12 years old, she became enamored of airplanes and decided she wanted to be a pilot. Amy enjoyed math and science, and her supportive parents suggested she pursue an aerospace engineering degree. To prepare for the engineering curriculum, she signed up for a variety of technical electives, including a self-study course where she built a small wind tunnel and tested simple airplane designs.
Amy went to The Ohio State University and in 2006 she earned a B.S. in Aerospace Engineering with a focus on aeronautics. She spent 3 years in Navy ROTC with the intention of becoming a pilot and was exposed to a variety of fascinating STEM careers. She spent a night on a trident submarine where she spent the day talking to the crew about their radios, sonar, and weapon systems. Amy also accumulated a few hours of stick time in a T-34 Mentor and the S-3 Viking. Ultimately, Amy decided to pursue a civilian career in engineering at OSU and graduated in 2008 with a M.S. in Aerospace Engineering with a focus on hypersonic propulsion and fluid mechanics.During graduate school Amy interned with Boeing at the Missile Defense Agency in Crystal City, VA. She wrote requirements for inter-continental ballistic missile defense. She also interned with Schlumberger Oilfield Services in Houston, TX. During her first internship, she coded a program that would predict temperature and pressure in the oil wells based on theoretical and empirical data. For her second internship, Amy coded a program to optimize the orientation and placement of shape charges that were used deep in the oil wells. She gains much satisfaction that these programs are still in use today. These internships provided valuable lessons in terms of variety of careers available, how different companies operate, and helped her determine where her strengths and interests lie.
Although she enjoyed her time in the oil industry, it became clear that her passion was still with airplanes. During her final quarter of graduate school, Amy took a class in flight test where she was required to calculate aircraft performance characteristics, such as range, endurance, takeoff distance, stall parameters, static and dynamic stability, etc. Then she and her classmates flew a Piper Arrow and compared their test results to their calculated predictions. She found it extremely gratifying to be able to apply the knowledge she had gained over the last 6 years and watch those calculations come to life from the airplane cockpit.
After graduation, Amy was offered a job at NAVAIR at Patuxent River, MD. Her first assignment was with The E-2D Advanced Hawkeye, which was testing in St. Augustine, Fl at the time. Over the next year, Amy tested aircraft performance, radar, identification systems, and radios. Her next position at NAVAIR was the lead identification system test engineer for the F-35 Lighting II. Her exposure to mission systems testing expanded, and Amy learned how to test radars, data fusion, electronic warfare, a variety of communication systems, and weapons integration. Some of this testing was done in flight, and some was in different labs around the country. It was her job to determine how to most effectively test the system with the tools available, document system performance, and quantify the impact of any failures. This breadth of work prepared her for her next challenging job, which was to become an Assistant Program Manager for Test and Evaluation for PMA-298, the Integrated Fire Control program office.  Her role is to represent the test team to the program office, and represent the program manager's voice to all external stakeholders and execute his/her vision for the program.