Rick Mattson 


 Event Organizer and Finance Co-Chair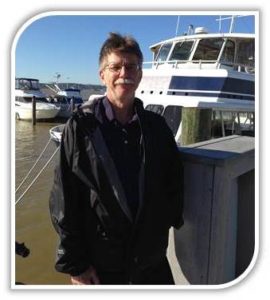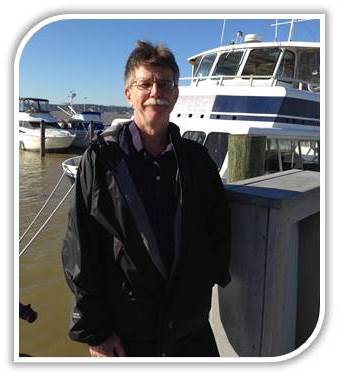 Rick received a BS in Aerospace Engineering from the University of Florida. He has been affiliated with Naval Aviation since his graduation. He currently works at NAWCAD and performs a variety of roles, ranging from recruiting to STEM outreach.
Rick became involved with community activities many years ago as a volunteer soccer coach in Calvert County. He then took an active role in Scouting activities. Eventually, this carried over into STEM outreach activities. Rick currently plays a role in Calvert County's Project Lead the Way program.
Rick enjoys sailing, windsurfing and SCUBA diving.
Crystal R. Krater


Student Outreach Chair

Crystal is a STEM Outreach Coordinator for NAWCAD's Educational Outreach Office. She graduated from St. Mary's College of Maryland as a first-generation student. Her professional background includes teaching STEM subjects for K-12 students. She is in the process of considering which STEM-related degree to pursue.
Crystal volunteered for STEM-ING in 2015 and 2016 as lead for the College Campus Coordinates workshop. In addition to STEM-ING, Crystal is Co-Lead of the STEM/Outreach sub-team for the Individuals with Disabilities Advisory Team (IWDAT), a NAVAIR Affiliation. She strives to make a difference in STEM education and career opportunities of others in spite of challenges encountered, by working diligently at making STEM opportunities easily available.
Her inspiration comes from those who overcome struggles and accomplish their goals, small and large alike. She is passionate about inspiring under-represented populations of STEM by providing exciting STEM experiences.
Crystal enjoys all genres and eras of music. In her free time, she loves to practice acoustic and electric guitar, dance, hike with her Yorkie-mix, and spend time with family and friends.
Laura Ross




Workshop Co-Chair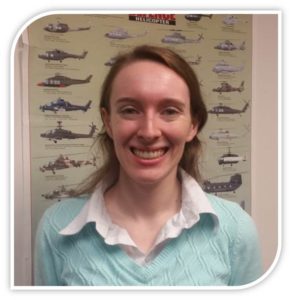 Laura is an Aerospace Engineer working in the NAVAIR Store Separation branch on the F/A-18 platform. She is a graduate of the Aerospace and Ocean Engineering double major program from Virginia Tech and is currently pursuing a M.S. in Aerospace Engineering from N.C. State.
Laura volunteered with STEM-ING and Women and Math in 2016. Her inspiration comes from her mother, who has focused on STEM development for middle-schoolers throughout her career as a teacher and developmental education researcher, as well as experiences in college and in the engineering field. Her first interest in STEM programs began with a workshop in middle school where she and a friend were the only female participants and Laura looks forward to helping foster interest in STEM for many young minds through STEM-ING.
She enjoys reading, writing, singing in her church choir, and spending quality time with friends and family.
Kristen Finnegan
Workshop Co-Chair
Emily Overman




Events Chair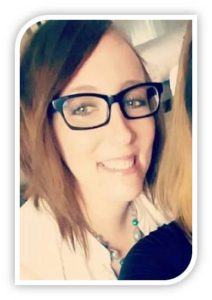 Emily has been working at NAVAIR for almost a year as a part of the Mission Systems Test and Evaluation Division on the MH-60 program. Prior to that, she had spent 10 years in the commercial aerospace industry as a hydraulics engineer. She has a BS in Aerospace Engineering from The Ohio State University. She is currently pursuing a Master's of Science in Systems Engineering from the Naval Postgraduate School.
She volunteered at the STEM-ING event as a facilities co-chair and is currently the Chairman of the Board of Directors for Bring Girls on the Run to Southern Maryland. She is also a mentor for the Science Fair Mentor Program where she is mentoring 2 high school girls in preparing for the St. Mary's County Science Fair.
Her inspiration comes from a desire to see girls as excited about STEM as she was growing up and ensure they have the confidence, self-esteem and knowledge to pursue their dreams!! In her free time, Emily likes bicycle riding, reading, coloring, playing with her dogs, working out, catching up with friends, watching Ohio State football, watching movies and learning new things!
Sabrina Rohrer




Volunteer Coordination Chair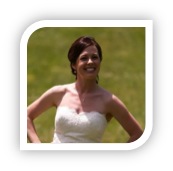 Sabrina has been working at NAVAIR since 2011 and currently is working in the Combat Survivability Division on the F-18 program.  She has a BS in Mechanical Engineering from LeTourneau University in Texas.
She volunteered with STEM-ING in 2013 & 2014, and other activities include GMHS STEM9 Survivability design project co-lead, member of the Women's Advisory Group (WAG), and various volunteering opportunities at local schools.
Her inspiration comes from her family, husband, and friends. In her free time Sabrina likes reading, baking, motorcycle riding, fishing, playing with her dog, and hanging out with friends and family.
Shana Jefferies




Registration & Evaluation Chair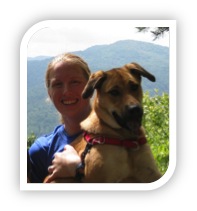 Shana is an Aerospace Engineer working at NAVAIR in the P-8 Aeromechanics Flight Test Branch. She is a graduate from North Carolina State University.
In addition to STEM-ING, Shana is on the Engineer & Scientist Development Program (ESDP) Council Leadership Team serving as the Volunteering Chair. She also volunteers for various other STEM events, such as Mattapany Day Camp, STARBASE Atlantis, Robotics Competitions, and Science Fairs.
Shana's inspiration comes from her sister with Down Syndrome. The two of them were very close growing up and Shana has always been her mentor. Her sister continues to prove that you can do anything you set your mind to. Shana continues to mentor others through STEM by exposing them to new ideas and activities. She hopes to inspire students to pursue careers in STEM fields.
In her free time Shana enjoys being outdoors and staying active. A few of her hobbies include: Biking, Swimming, Hiking, Camping, Softball, Flying, and playing just about any musical instrument.
Jamaries Benitez




Facilities Chair



Jamaries started working with NAVAIR in 2010 as an Industrial Engineer.  She works in Manufacturing and Quality supporting the CH-53K Production Team. She is a Chemical Engineering Graduate from University of Puerto Rico and currently pursuing a MS in Systems Engineering from Naval Post Graduate School.
She is involved in various STEM activities since 2011 including but not limited to Starbase, Lunch with an Engineer, Expanding Your Horizons, STEM-ING, and STEM Day.
She strives to encourage youth to pursue STEM related careers. Her passions include travel, volunteering, reading, family and friends.
Nate Scott




Publicity Chair
 

Cam Donohue




STEM-ING Founder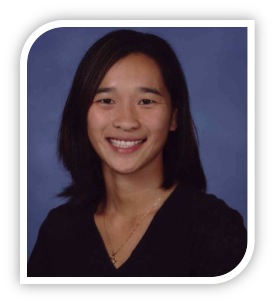 Cam is currently working as the Airborne Systems Flight Support Program Manager and Systems Flight Instructor with the United States Naval Test Pilot School (USNTPS) at Naval Air Systems Command (NAVAIR). She earned a BS in Aeronautical Engineering from California Polytechnic University with affiliation to the National Aerospace Engineering Honor Society, Sigma Gama Tau. She was competitively selected to attend USNTPS, graduating through the Airborne Systems curriculum in 2007. She is currently enrolled in the US Naval War College Fleet Seminar program and participating in the prestigious NAVAIR Leadership Development Program.
Cam's passion for STEM was seeded during her participation of the national Expand Your Horizons (EYH) workshops that she attended as an 8th grade student. She was able to use that passion to lead a number of workshops with the China Lake EYH chapter when she was working as a propulsion engineer at China Lake, CA. She moved to Southern Maryland and wanted to inspire the local girls and she started leading the 1st EYH chapter in SoMD, which resulted in founding STEM-ING, an independent organization with similar goals.
In addition to STEM outreach, Cam is involved with the local Habitat for Humanity, St. Mary's County soup kitchen, and serves as the Events Coordinator for a local non-profit organization focused on improving the lives of low-income families and single parents in dire situations.
Cam enjoys traveling, photography, and anything active: snowboarding, rock climbing, surfing, backpacking, and chasing her toddlers around.